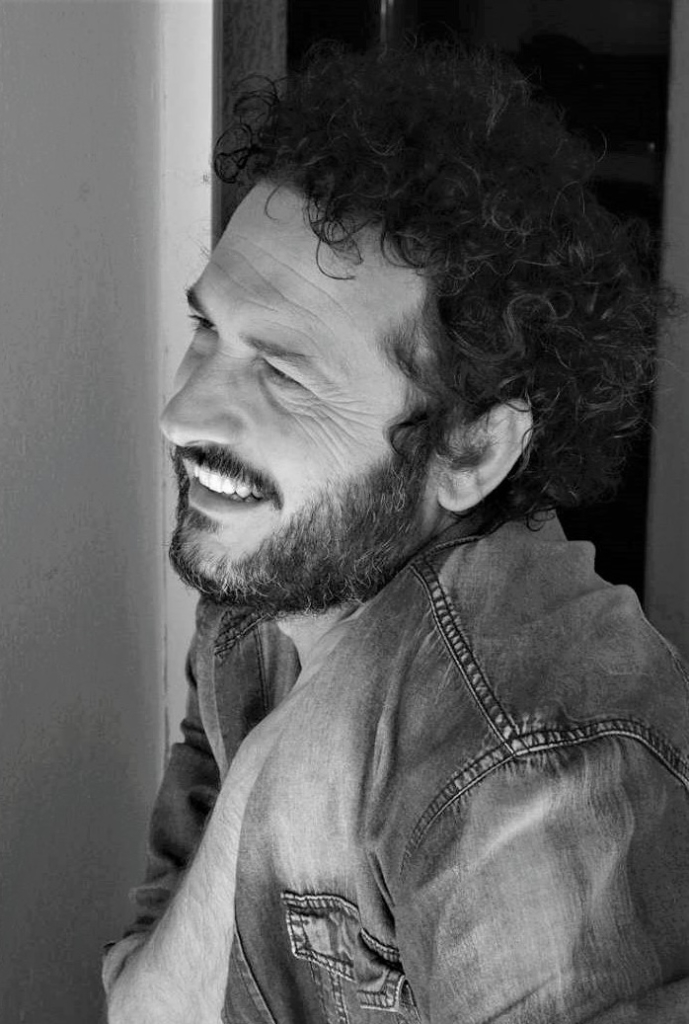 Stefano Tassi was born in 1973 in Bondeno (Ferrara), where he still lives and carries out his own artistic study.
Multifaceted personality who loves theater, archeology and ethnoanthropology, he started to express his passion for light and photography since he was a child, using disposable cameras.
In general, he prefers a "dirty" type of photography that he likes to define "from the origins" made through photographic instruments and "archaic" supports, which allow him to better modify the message of light, narrating the image as if it were an anthropological research, a sort of analog poetry of experience.
In 2018 he conceived the "anemic photography", which allows him to contaminate digital and analog photography acting on the print and the support.
EXHIBITIONS
2021 "Dalla luna alla bassa e ritorno" ("From the moon to the lowlands and back") – Solo exhibition -Villa Verde in Reggio Emilia for Fotografia Europea 2021 (European Photography 2021)
2021 "Ferrara in Nurnberg" – Collective exhibition – Der Kreis Gallery – Nuremberg
2020 "I love my bike" – Collective exhibition – Magi '900 Museum
2020 "Omaggio alla video poesia di Enzo Minarelli" ("Tribute to Enzo Minarelli's video poetry") – Collective exhibition – Archaeological Museum of Stellata
2019 "Ferrara anemica" ("Anemic Ferrara") – Solo exhibition – Ferrara Photography Festival reopening
2018 "La Vittoria 1918 – 2018" ("The Victory 1918 – 2018") – Collective exhibition – Civic Gallery of Contemporary Art Copparo (Ferrara)
2018 "L'ombra del Moloch" ("Moloch shadow") – Collective exhibition – Banca Generali National Headquarters Rome
2014 "Con le mani nella terra" ("With hands in the earth") – Collective exhibition – National Archaeological Museum of Ferrara
2012 "Maratona fotografica" ("Photographic Marathon") – Collective exhibition – Kino Bosna Cinema Gallery – Sarajevo (with mention of honor).