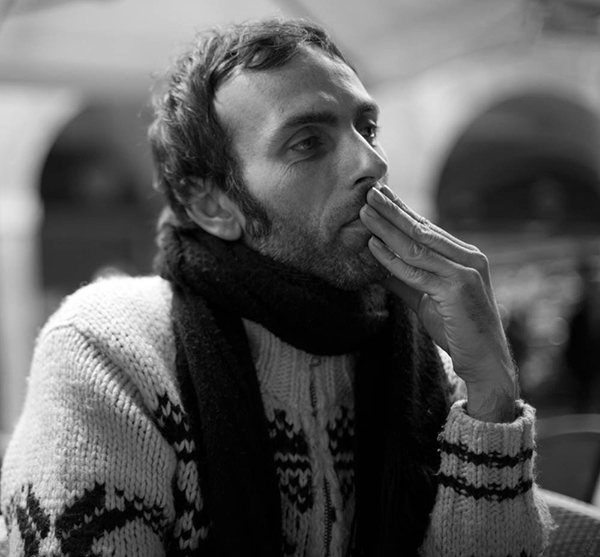 Francesco Barbieri (born in Pisa, Italy, 1976), former graffiti writer, is a self-taught artist, built through an intense experience of urban exploration in the main european and american cities. With his work on canvas he has explored various topics borrowed from tipical graffiti folklore: from the collages that try to duplicate the layers and the textures of our urban walls to the psychedelic-pop flavoured series "Cool Portraits", from the spaced out sci-fi inspired paintings that go in the abstract direction to the rough aesthetic of the suburbs and the railway landscapes, where his search goes deeper, trying to depict those "no man's land" areas set at the urban borders.
His unique visual language conveys feelings spreading from the streets he has been exploring for years. Travelling has become one of the essential elements of his art: he visited several times, amongst others, New York, Berlin, Stockholm, and S.Francisco with the only aim to discover the darkest and most forlorn corners of every city.
Tunnels, underways, stations and abandoned factories have their own special appeal that serves as an unlimited source of inspiration. Francesco's artistic search targets scenes that portray industrial and railway landscapes, abandoned locations, ran-down suburbs and he tries to capture the impressions developed by a long time spent in such environments.
Francesco has also partaken in multidisciplinary projects and performances in the fields of fashion, architecture, graphic design and television.
He lives and works in Pisa.